Cisco CX

Practice Development.
CX Profitability Workshop
Kickstart your Cisco CX Practice through our proven 2-Day Workshop!
Workshop Benefits Include:
• Immediate ROI through CSP/KPI Creation
• Learn how to structure your team to win with CX
• Learn how to maximize profitability through
Cisco CX Incentives and your own Managed Services.
Example Workshop Schedule
Day 1
Module 1: Cisco CX Practice Overview
Module 2: CX Teaming Overview
Module 3: CX Document Deep Dive
Module 4: CX Adoption Planning & Execution
Module 5: CX and Your Managed Services
Day 2
Module 6: Tools
Module 7: CX in a Pre-Sales Motion
Module 8: CX Changes
Module 9: Advanced CX Specialization Overview
Module 10: Hands-On Workshop

Veytec has been a CX Specialized partner since early 2020, and in 2021 became one of the first 20 US partners to reach the Advanced Customer Experience Specialization. We have developed the best ways to get certified with minimal disruption to operations, and have refined our methods for maximizing the CX model with regard to renewals and important Cisco incentive programs. Between ourselves and other partners we've helped, our team has already shown success in passing six Cisco CX Audits, soon to be seven.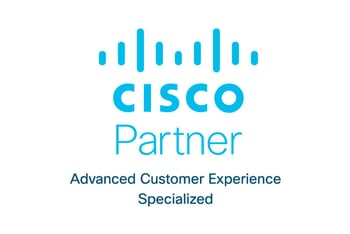 Learn from a Partner who has been in your shoes
Veytec is, first and foremost, a Cisco Partner for over 25 years. We are the first Regional Partner to complete the Advanced CX requirements. We understand the challenges partners face with these business certifications and have developed training, processes and tools to streamline the certification process and CX practice building.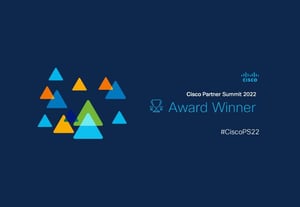 USA Central Region CX Partner of the Year
Veytec is proud to be a Cisco Partner and equally proud to be named the USA Central Region CX Partner of the Year. We couldn't have earned this recognition without our commitment to engagement, outstanding execution, and advocacy of Cisco with our customers.
For the past two decades, we've helped our customers implement Cisco products and services to solve any gaps in their IT infrastructure. We prioritize delivering the smoothest possible process to our customers. Veytec looks forward to building upon our continued Cisco partnership in FY23 and beyond.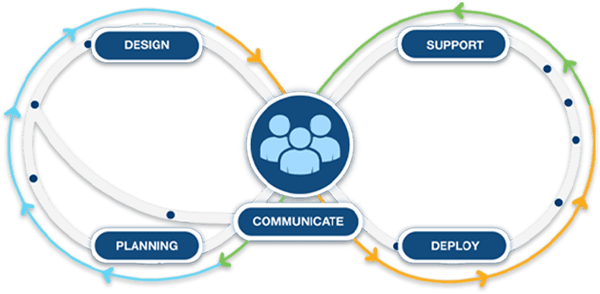 As Cisco continues their pivot towards Software, Services and Recurring Contracts, partners without an established CX practice risk losing ground when it comes to competing for Enterprise Agreements and other new selling motions.
Our CX Certification and Practice Development offerings will accelerate your timeline to become Certified and show you how to maximize the benefits of the program.Veytec will help you create a smooth experience for your clients to interact with you and adopt Cisco's solutions.

Realize the Value of CX Practice
Development with Veytec
We Make The Process Painless
We can help accelerate your time to certification! We worked for more than a year to streamline the entire process—from test day to next year's audit—to reduce the time and resources it takes to achieve and maintain your certification.
Our team has already passed six audits for ourselves and on behalf of our partners, currently working through a seventh audit. We can help you prepare the documentation to pass, too. We've done it before.
We Go Above and Beyond
Meeting the bare minimum requirements will keep a Customer Experience Certification in your grasp. Veytec does more than that; we teach you how to exceed those requirements to better your business. We can teach your organization how to use Cisco's standards to provide better customer service, identify more cross-sell opportunities, and book recurring deals.
We Increase Your Profitability
At the end of the day, revenue is what keeps your doors open. Our CX Profitability Workshop teaches you how to maximize the opportunities available to Cisco CX Certified partners. This includes partner profitability like rebates, incentives and leads directly from Cisco.

CX Practice Development Offering
CX Profitability Workshop
Let Veytec help you position CX within your organization and help you navigate the rules of the Cisco CX program. Discuss critical documentation and tools and learn how to position CX in Pre-Sales and Renewals.
Cisco CX Audit and Preparation
We will help you develop your team and get the documentation you need to become certified in just three weeks.
Cisco CX as a Service
Our CX Specialists can help facilitate Lifecycle Opportunities, create Customer Success Plans, and drive adoption alongside your team.
Advanced Cisco CX Audit Preparation
Ready to level up? We can help you achieve advanced certification.

See Real Results Fast

Give us a call. We'll show you the data and walk through how this certification has helped our own Cisco partnership and revenue.