LAN, WAN and Wireless Solutions for the Enterprise
Veytec was founded as a firm to help clients and organizations communicate and move data between locations. Our long-term partnership with Cisco is deeply rooted in the idea of helping you communicate across space in a safe and reliable manner. Cisco Systems has always been the leader in this area and continues to innovate and offer the most efficient, secure and reliable networking solutions.
Networking is foundational to our team. On a daily basis, our staff is working with clients from the Datacenter to the Edge of the network and helping them reduce complexity of management and add layers of security as clients extend the reach of their networks beyond the walls of their offices!


Cisco and Veytec Networking Solutions
Enterprise Routing and Switching
From the well-known lines of solutions such as Nexus, Catalyst, to the ISR and ASR routing platforms, Cisco and Veytec can help design the infrastructure you need as the foundation for your network.

Wireless
Veytec works closely with Cisco and our clients to design wireless solutions that work. Immerging solutions such as controllerless access points make it easier than ever to manage large-scale solutions to safely extend your network.

Software-Defined Networking
Veytec and Cisco can help you capture value and reduce the strain on your carrier reliance through integrated, secure and smarter networking solutions with SD-WAN. Our solutions can help improve network performance and security, remove complexity from enterprise networks, and reduce overall budgets.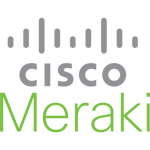 Meraki
Cisco's Meraki line of cloud managed devices helps your team scale without adding additional layers of management. From Switching to Access Points, Meraki solutions are easy to deploy and manage with security features fully integrated so you can keep your team focused on daily operations.

Intelligent Software Solutions
Cisco is a leading innovator in software solutions which add ease-of-use and security layers to any environment. Enterprise software solutions such as DNA-Center and ISE are helping Veytec promote a better way to secure and manage networks and devices.

Get

Started.

Fill Out the Form Below to Speak with a Network Engineer